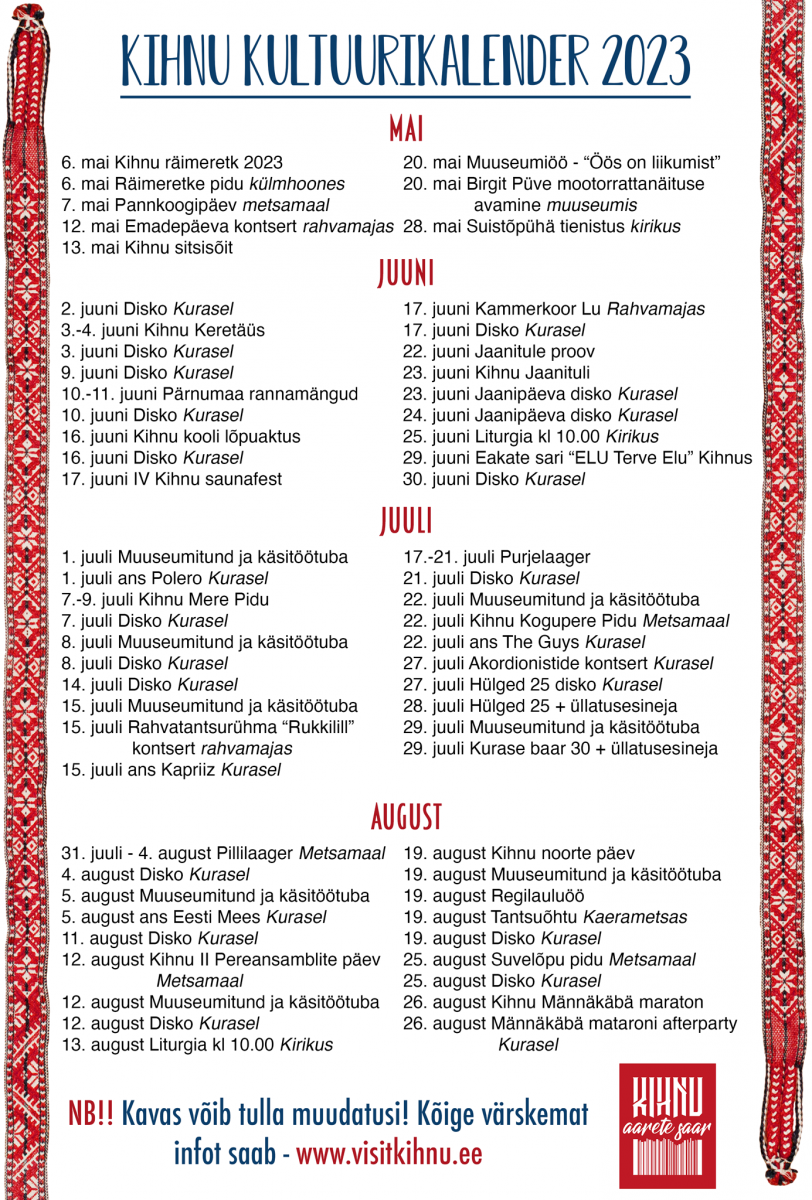 There is a reason people say that Kihnu summer is as colourful as the Kihnu skirt – there are so many different and colourful events that take place, there's surely something for everybody. Although the concerts of the Estonian National Symphony Orchestra (ERSO) and the Estonian National Male Choir (RAM) welcomed by full halls have been rarer than the performances of our local folk dance groups, both are still represented – the more serious culture events as well as simply fun entertainment.
There are obviously more events in the summer and that is why it is a good idea to first look at the summer cultural calendar if you are planning a trip to Kihnu. Some bigger festivals and parties take place annually and can be discovered more HERE.
During this busy season, our ferry Kihnu Virve has a lot of busy days as there are many travellers wanting to come to the island, so make sure to book your tickets in advance at www.veeteed.com.