Kihnu Keretäus—Kihnu pop-up café day
On the first weekend of June, the home cafe festival takes place in Kihnu which includes tasty surprises, pleasant summer entertainment and a fun evening party.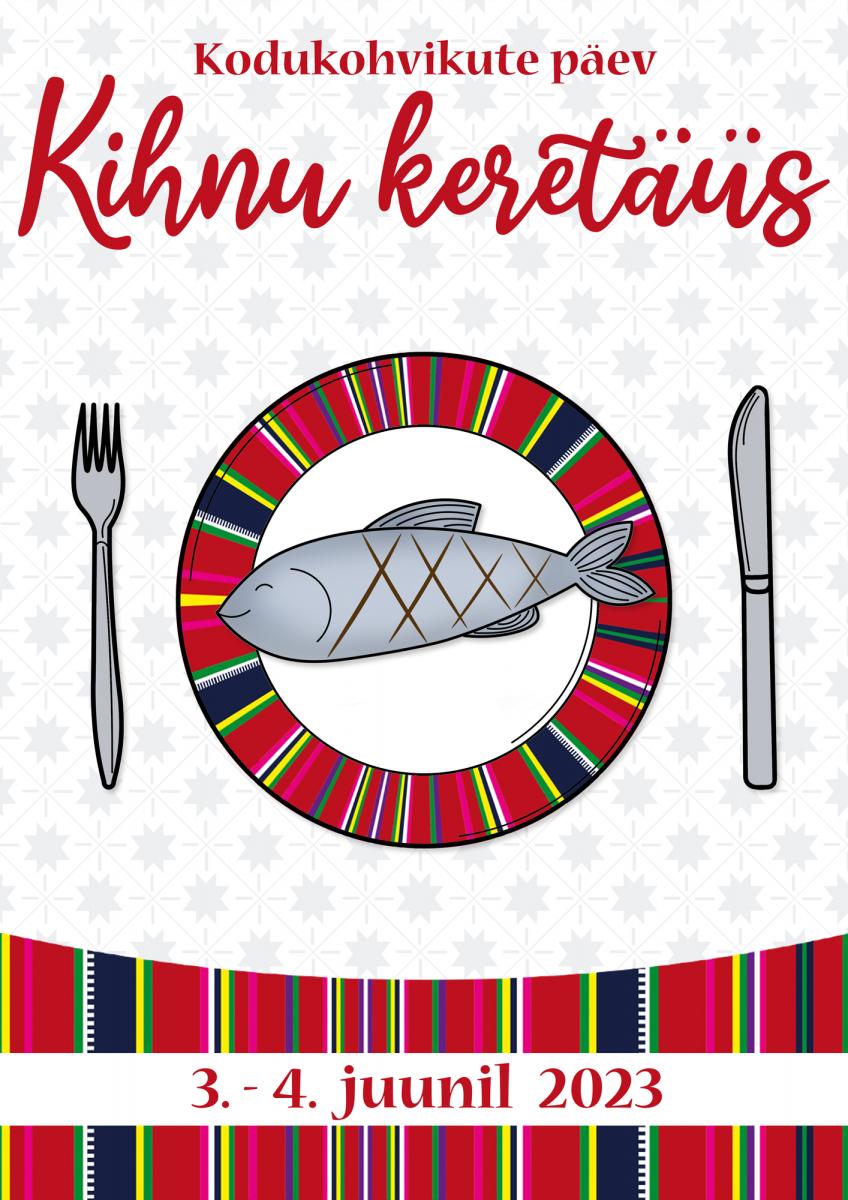 The event has been given the humorous and very appropriate name Kihnu Keretäüs (Kihnu bellyful), so you might want to wear comfortable clothing that lets your stomach grow!
The wide selection of different cafes offer a variety of foods from fancy entrees to simple home cooked meals and casual snacks. You're sure to find a tasty treat no matter whether you're craving sweet or salty. One of the more popular ingredients is definitely fish: plenty of herring to choose from but also pike, perch, whitefish, trout, or everything that the sea has to offer. The keywords of the food selection are healthy, classic Kihnu, adventurous and delicious.
A brochure with a map of the cafes, an introduction to the food selection and entertainment program will help you make your choice of which cafe to visit next. For those who like to travel paper free, a digital version of the brochure will also be available on Google maps (coming soon).
Of course, it's not considered a proper Kihnu event without an entertaining evening party. On the evening of June 3, we welcome you to Kihnu's community centre where this years band AGULIPOISID will surely get your feet moving. What better a way to burn off all those extra calories? There will also be performances from Pärnu Chamber Choir and our local Kihnu women's singing group.
Ticket: 5€, payment at the door in cash!
So don't miss out on this tasty festival and make sure to mark June 3-4 down on your calendar. See you in Kihnu!
More information and media can be found here - FB - Kihnu Keretäüs
Media from previous years: