Kihnu herring festival 2023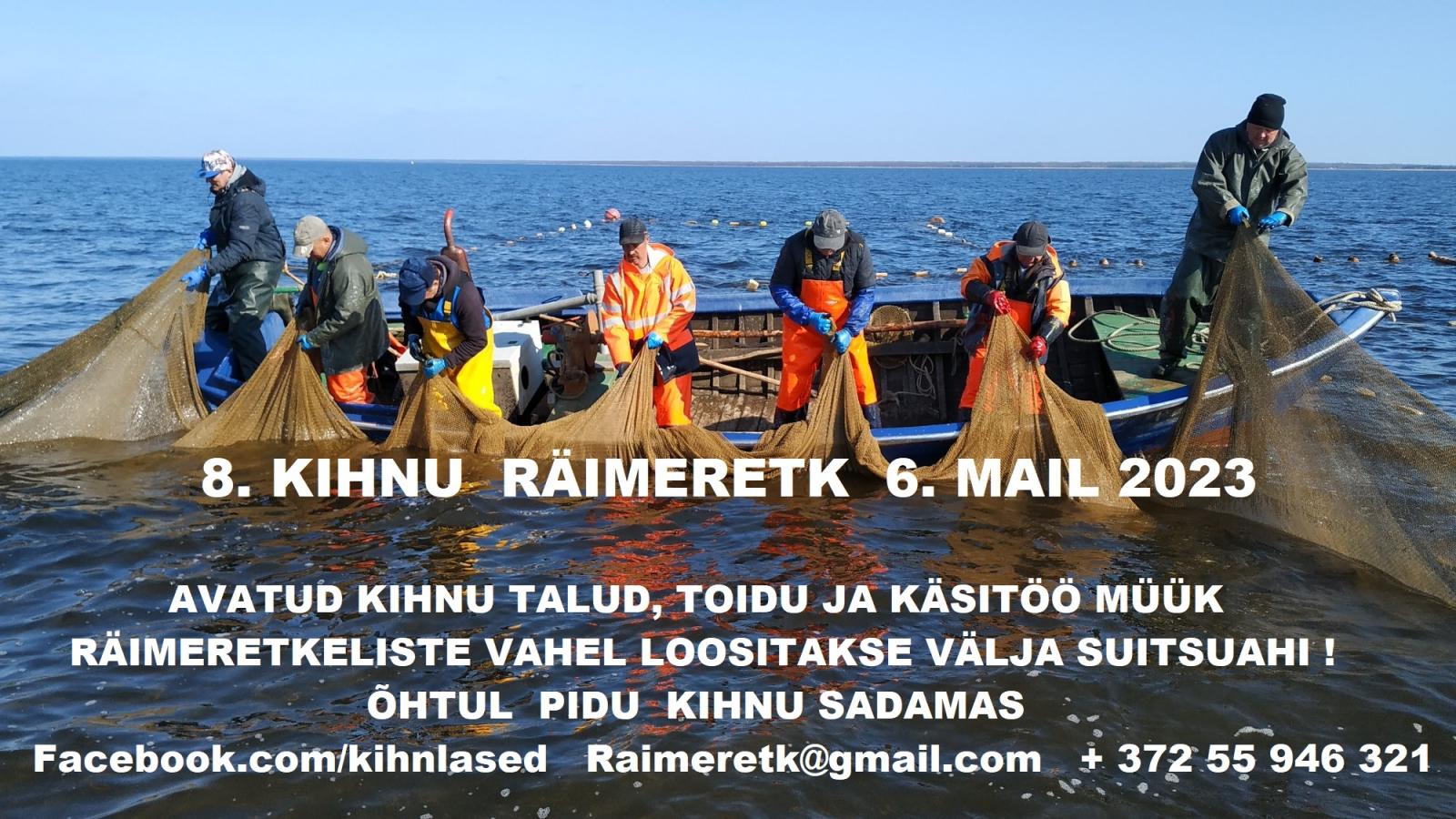 The 8th Kihnu Herring festival will take place on Saturday, May 6, 2023. During the festival, participants are invited to taste Kihnu herring dishes and enjoy Kihnu handicraft and food workshops.
Participants can purchase a wristband for 10 euros, which has 5 marked farms where they will be welcomed on May 6. The wristband gives the right to receive one smoked herring and herring roll to taste in each place, participate in workshops and participate in the selection of the best smoked herring and herring lottery. A raffle will be held at Kihnu harbor at 15:30 among the owners of wristbands, with the main prize being a smokehouse. In addition, there are many prizes from Kihnu farms and companies.
PROGRAM
9:00-15:00 - Herring festival locations open to visitors
10:00-15:00 - Workshops at herring festival locations
15:30-16:00 - Prize draw and award ceremony at Kihnu harbor
20:00 - Party at Kihnu harbor
WORKSHOPS
10:00 - Kihnu food
11:00 - Smokehouse
12:00 - Herring rolls
13:00 - Kihnu handicraft
14:00 - Smoking of fish
KIHNU HERRING FESTIVAL TICKETS - 10 EUR
Pre-sale orders please send to email raimeretk@gmail.com
From 8:50 am on May 6, Kihnu Herring Festival tickets will be on sale at Kihnu harbor.
NB! TICKETS CAN ONLY BE PAID IN CASH ON SITE.
CONTACT:
KIHNU SELTS
kihnu.selts@gmail.com
tel. +372 5594 6321
facebook.com/kihnlased